Global Competence Development
"Global Competence Development series courses" of SinaLingua is a series of courses that centered on the cultivation of "career accomplishment and key competencies". It aims at helping vocational education to break the current learning situation of "emphasizing theory and ignoring practice" , guided by the needs of career, enhancing student's international vision , optimizing student's comprehensive accomplishment and professional competencies ,  improving student's career competitiveness of future , and cultivating compound talents with high comprehensive quality and global competence.
This series of courses are guided by projects and tasks, adopt heuristic and interactive learning methods, stimulate students' independent thinking and critical thinking ability through comprehensive thinking training, advocate students-centered, attache great importance to cultivating students' practical operation ability, and promote students to build lifelong learning capability.
01 Course Framework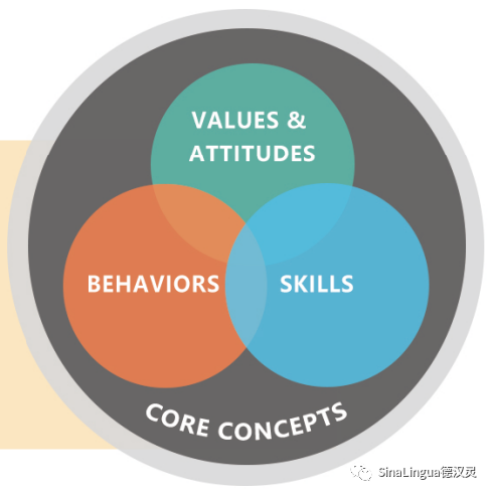 This series of courses is built around the World Competence Matrix-Global Competence Matrix model. The global competence model consists of Behaviors, Skills, and Values & Attitudes, which means having the right attitude, taking relevant actions, and mastering relevant skills can create more value.
02 Teaching Style
The teaching mode of the "Global Competence Series Courses" is "PBL" (Project Based Learning). Through the core of driven learning , and the project-based practical teaching to form an orientation of the development needs of students,an effective career education service system to stimulate students' immersive learning.
03 Course Overview
First stage(32 period class) : Competence Training
Focus on the improvement and expansion of career accomplishment and career competence
Second stage(48 period class) : Research and Practice
Take Project Learning as the core to practice research topics
Third stage(48 period class) : Mind Forging
Do thinking training in the form of sand table simulation