Individualized Customization of Training Needs, Systems Optimization, and Development Maintenance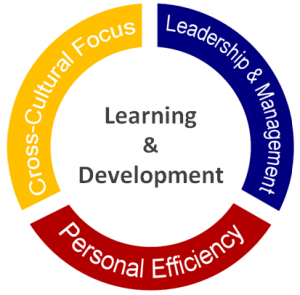 SinaLingua's guidingprincipals for corporate trainings and consultancy services are"Individualized Customization of TrainingNeeds,""Systems Optimization,"and "Development Maintenance."With cross-cultural management and global strategic development as its core elements, SinaLingua's two major fields of business services are training and … (education/coaching if consistent with company ppt) and global strategic consultation.
Our training and education services are characterized by cross-cultural management, leadership development, and individual development. In order to provide our clients with the best possible service for all of their employees, SinaLingua adheres to a customized service concept based on our clients' individual needs.
Thanks to its many years ofexperience, SinaLingua has become a pioneer and an industry leader in this field. All of ourprograms and coursesare designed around the implementation of cross-cultural management and global-leadership-development skills.
SinaLingua's global strategy consulting services focus on multinational M&A teams as well as on small and medium-sized foreign-funded enterprises basedin China. We help companies develop their global-management services and to implement their HR strategiesboth locally and internationally.
Training and Consulting Details: